A saddle is one of the most important purchases you could make for your horse or pony.
A correct fit will ensure that your horse or pony is both comfortable and happy.
When choosing a saddle there are several points to consider:
Saddle seat length - Your saddle needs to fit you as the rider, as well as your horse or pony. The panel of the saddle should never extend past the last rib of your horse and as such this will determine the maximum size of the saddle you can choose.
Saddle width - The saddles seat should sit level on your horses back. If the front of your saddle tips forward or down it may be too wide. If your saddle is leaning back, meaning that the cantle is lower than the pommel it could mean that the width is too narrow.
Wither Clearance - You should be able to fit 3 to 4 fingers between your horse or pony's withers and underneath the pommel of the saddle. Your saddle should not touch or lie on the horse's spine at all.
Tree shape - All saddles have different shape trees, so you may need to consider this when purchasing a saddle. Ideally horses or ponies with a very straight back would suit a saddle with a flat tree, and one with a more curved back would suit a saddle with a more curved tree.
Styles of Saddle - There are many different styles of saddle available that you may wish to consider when purchasing a saddle, for example a horse with larger shoulders may be more suited to a VSD ("Very Slightly Dressage") or Dressage style saddle than a GP ("General Purpose") or a more forward cut jumping saddle to ensure that the saddle does not hinder their movement.

If you are unsure as to which type or style of saddle would suit your horse or pony best, we always recommend you consult a qualified saddle fitter or contact us.
This is a very helpful video guide on what you need to take into account when fitting a saddle to your horse or pony.
Length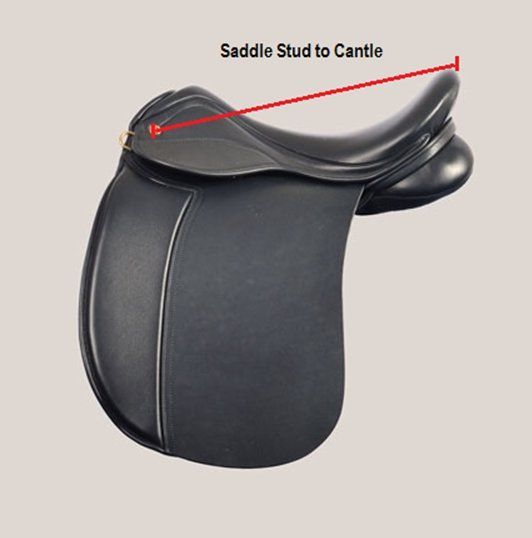 Width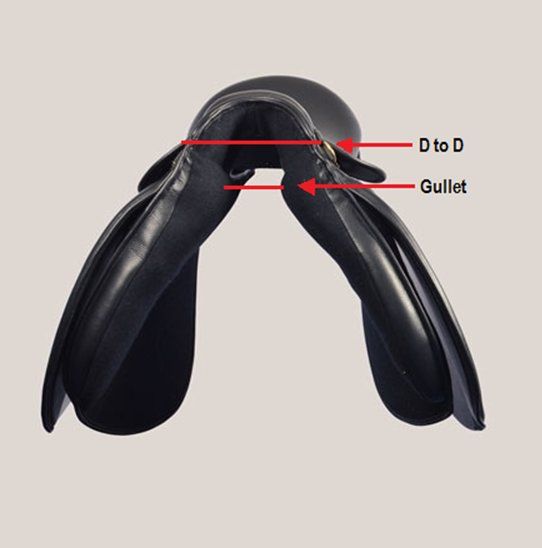 Saddle Parts Diagram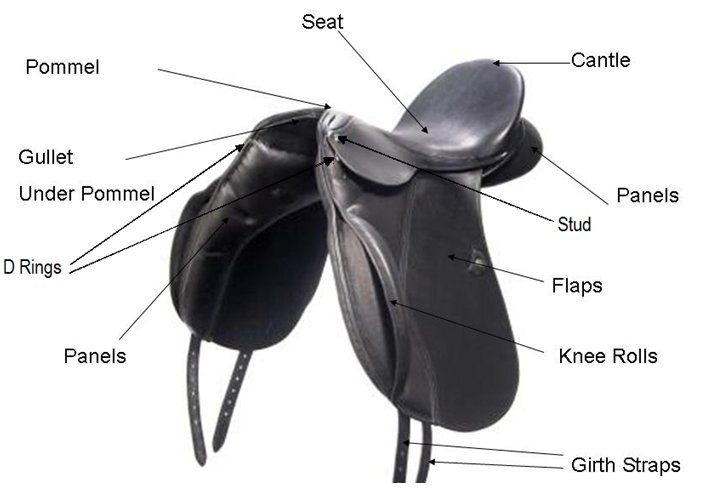 Wintec & Bates changeable gullet bars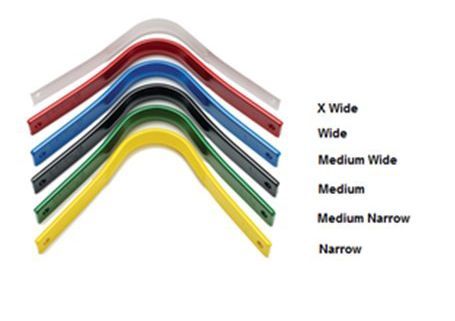 Changing a gullet bar for an older model saddle.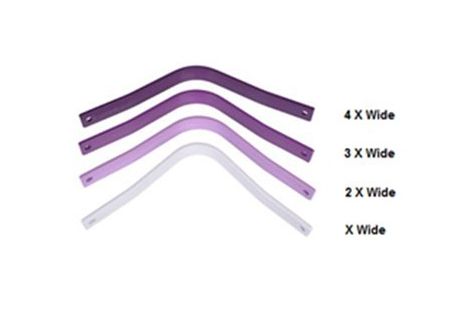 Changing a gullet bar for an newer model saddle.
Thorowgood, Kent & Masters & Fairfax changeable gullet bars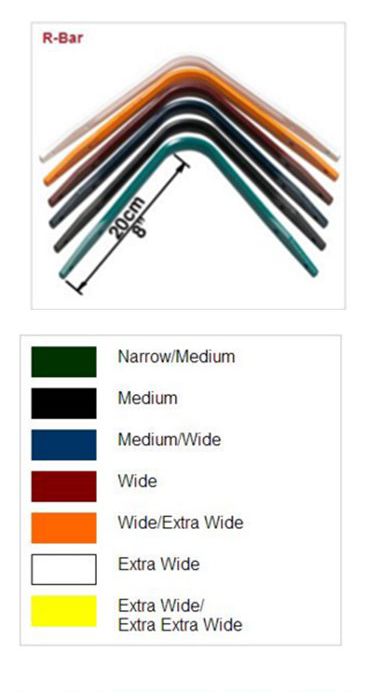 How to correctly fit a Thorowgood saddle.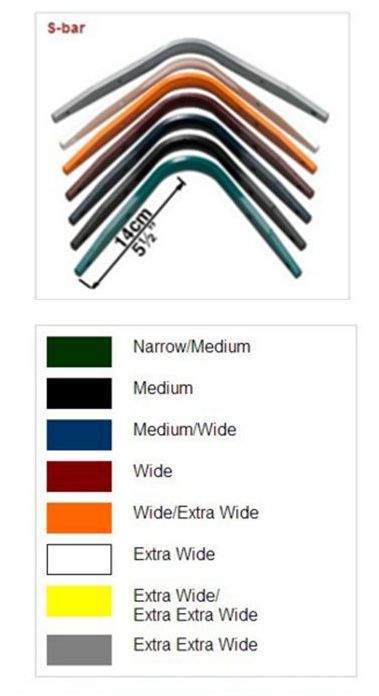 Changing a gullet bar for a Thorowgood saddle.
Kent & Masters, Fairfax all use the same gullet system as Thorowgood.